This website is an ADDENDUM to the book
"The Barden Biography: Memories of a small Wensleydale Community".
It enables you to understand why the book was written, how to order a copy, what new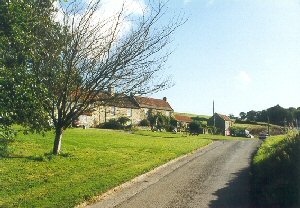 historical details have emerged since publication, how you can contribute your own story, to browse some 250 photographs, listen to some of the voices of residents, and to study the details of the source material used.
In the book, each of the longstanding Barden and Garriston families has given a personal account of their past successes and setbacks. It includes hundreds of names to jog your memory, many photographs, and a good measure of humour too.
It should be fascinating to anyone who likes walking down memory lane and will hopefully remind the young people of their roots when they start 'looking back'.
| | | | |
| --- | --- | --- | --- |
| | | | |
| | | This site was last updated: 20 January 2005 | |